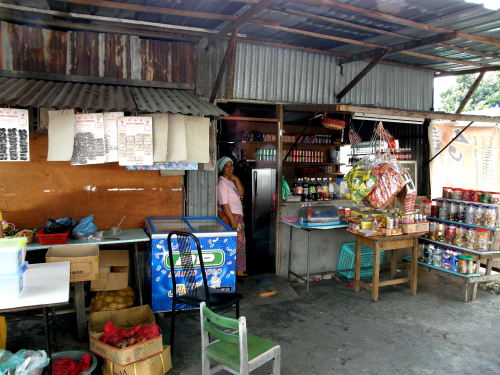 ...doubling the fast...
PIX - anilnetto.com
I'd like to quote a response from anilnetto.com about our national economic life from an ordinary citizen of the grim effects of life in these times. It distills a kind of resilience and fortitude amongst us. Our BN government call was for citizens to change their lifestyle as if every morning everyone of us bathe in Brute aftershave


Justin Choo on August 30th, 2008 at 10.33am

Anil,

Makciks and Pakciks, kampongs and long houses, may be far away in the rural areas. You have not mentioned the retired people like me. No more active income. Some still got to feed grandchildren. I live a very very simple lifestyle. No smoking, no drinking, no gambling, no womanizing (too old lah, and also not rich!), always stay at home, eat small breakfast, and two simple meals a day, drive an old red "taxi" Proton Saga, and wear shorts and t-shirt, and slippers. What lifestyle to change? The only change is upgrade! Eat the most sumptious cuisine in fine-dining style? Savour fine wines and caviar, birdnest soup, abalone with scallops, baked lobsters drenched in the finest red wine. Fly to New York, Paris and London for shopping. ETC ETC…. How nice.



anilnetto.com



But many had begun the fasting way back when they made that rotten hike on fuel prices. I guess it might mean biting the bullet when you break your fast tomorrow at dusk.
To all Muslim friends and readers --- skip breakfast tomorrow morning!