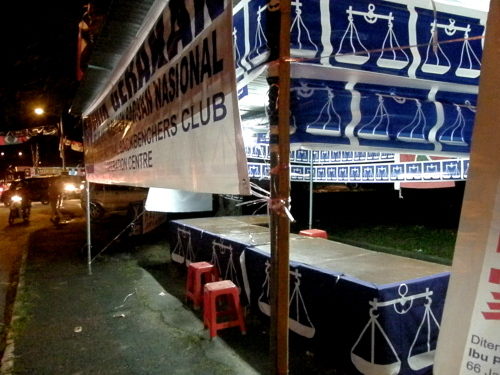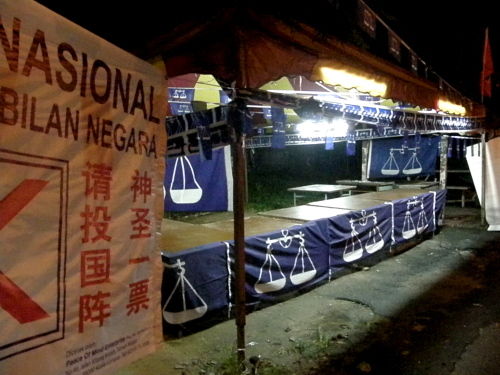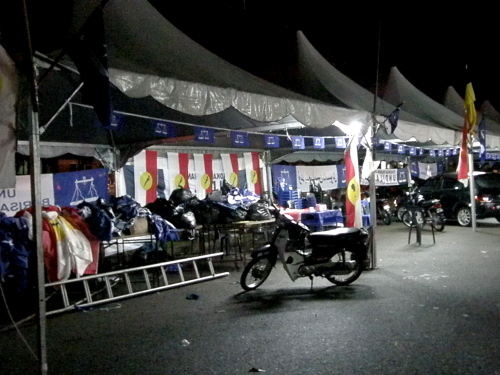 Pix: anilnetto.com
Top Left and Right and bottom Left: empty BN campaign booths
Bottom Right: PR campaign workers engrossed in their jobs.
Have BN election workers been disillusioned? Their campaign hands appeared attracted to Anwar's speeches and leaving their work booths deserted
At Seberang Jaya, BN Ariff Shah's stronghold, Jalan Siakap 12, in the neighborhood of the deserted BN booths, Anwar was having a 'ceramah' (campaign speeches) with about 1,000 people or more, amongst them perhaps the UMNO people smitten by PR's messages.
More excellent reports at
anilnetto.com